Free Car Washes for Life at Jack Schmitt Ford Lincoln
Everyone likes the word free right? Of course! What if taking advantage of a free service that Jack Schmitt Ford offers could help you save money later down the road? If you're interested, keeping reading.
One of the most important things you can do after you purchase a new vehicle is to take care of that vehicle to the best of your ability. This, among other things, will insure that you get top dollar later down the road when you are ready to upgrade your vehicle again. When you purchase at Jack Schmitt Ford in Collinsville, IL we help you do just that!

When you purchase a new vehicle with Jack Schmitt Ford you receive free car washes for the life of the vehicle. We all know every season has a constant stream of attacks from pollen and air pollutants to salt from the roads, all eating away at your exterior paint. Stopping in for a car wash takes less than 10 minutes and it's FREE when you purchase your vehicle with us!
You can stop in once a month or once a week. We don't care how often, we just care that you come see us again! Taking care of your vehicle inside and out is one of the key factors that will increase the value of your vehicle when it comes to upgrade again. What's the best part? It doesn't cost you a dime to do this kind of easy exterior maintenance!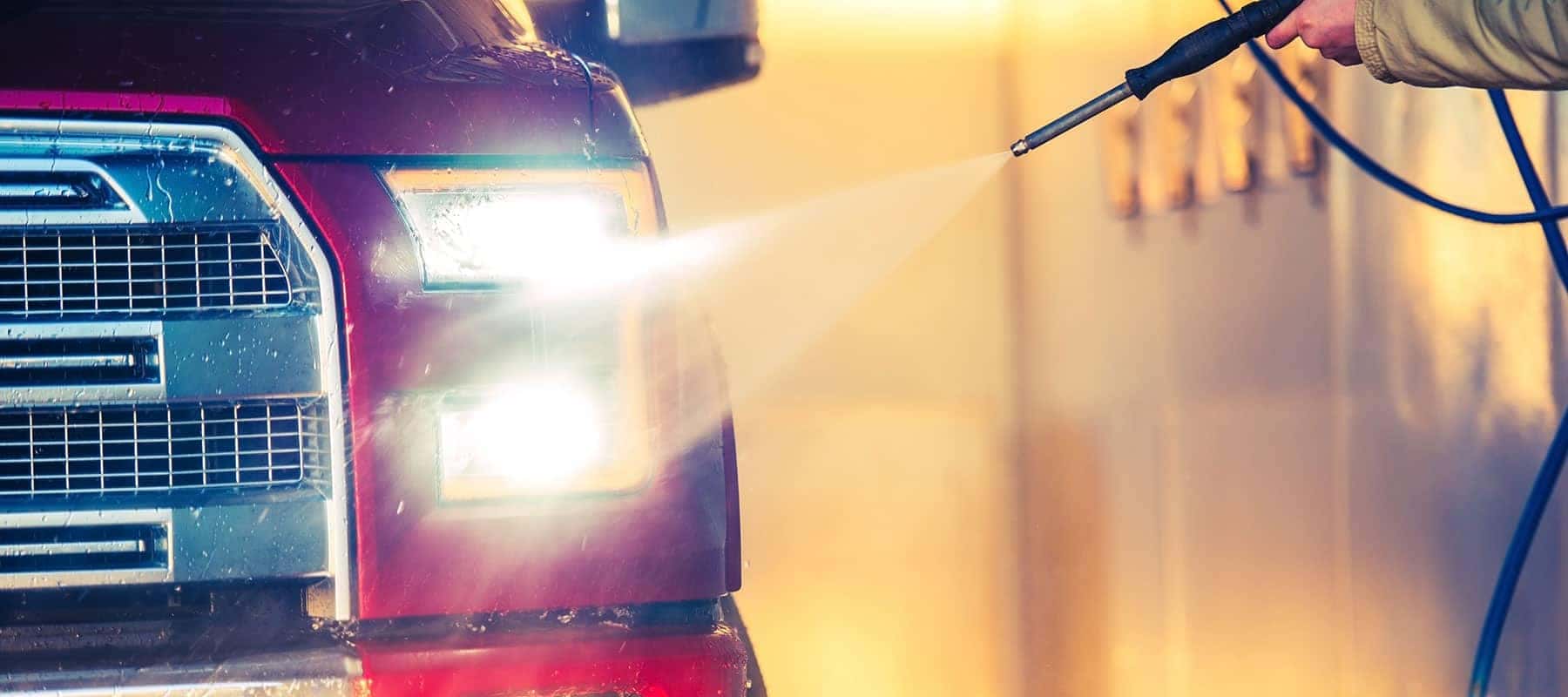 Come and see us anytime Monday through Saturday during the business hours listed below. One of our team members will be happy to run your car through our Car Wash to have it bright and shiny just like the day you bought it! After all, nobody wants to be seen driving around town with birding droppings all over their new car, do they?
For those of you out there that have not purchased with us at Jack Schmitt Ford Lincoln yet and are in the market for a new or newer vehicle I have GREAT NEWS! I don't want you to feel left out so stop in during the business hours listed below and come chat with us! We would be more than happy give you a free car wash before you leave.
Hours of Operation:
Sunday- Closed
Monday- 8:30am-8:00pm
Tuesday- 8:30am-6:00pm
Wednesday- 8:30am-8:00pm
Thursday- 8:30am-6:00pm
Friday- 8:30am-8:00pm
Saturday- 8:30am-5:00pm